Regular price
$28.00 USD
Sale price
$26.00 USD
Unit price
per
Sale
Sold out
Experience the potent aroma and power of Mapacho right away. Improve focus, increase grounding, and gain mental clarity. 
Tabaco juice is a traditional medicine to the indigenous people and it is widely used through the continents by different shamans and healers. Traditionally it is inhaled through the nose from the palm of the hand.
Suco de Mapacho is a potent liquid extract. It is made by steeping freshly cut fermented Mapacho logs in a hydro-alcoholic solution for many months. Bio alcohol was used in the steeping and extraction phase to ensure stability of the infusion and to stop the natural fermentation process. Following the extraction, the juice is separated by extensive filtering and then slow vacuum evaporation of the solution reduces the liquid into a juicy 1:2 extract. The vacuum reduction involves no heat. Finally the solution is left to settle for 4 months to allow the finest plant particles residue to sink to the bottom, which is then discarded. The result is a high quality concentrated extract and so called "raw" product, that can effectively be used in a nasal sprayer. A small percentage of bio alcohol was added to ensure a limitless shelf life.
The extract ratio is a potent 1:2. This means that 1 kilo fresh Mapacho logs was used to produce 2 liter liquid extract.
Suco de Mapacho liquid extract comes in 11 ml amber glass bottles, with a nose-spray dispenser included.
Apply one or two sprays in each nostril, while holding the sprayer in an angle pointed to the center of the head. Slightly breathing in through the nose will enhance the entry into the sinuses. It is important to treat each nostril, as both sides have separate properties: the left side is used for expelling negative energy and the right side is used for receiving good energies, balance, and health. Advised is to allow the fluids to go outward by blowing the nose, and that the remains are not swallowed but spit out. It is advised to keep the body upright and not lying down on the back after administering.
The aroma and strength of the Mapacho is immediately recognized and comes on like a sensory explosion in the center of the face.
Tabaco juice has a strong effect on focus and presence, it provides powerful grounding and stops the chattering of the mind. The juice has a profound cleansing effect on the sinuses and it opens the heart and mind. 
View full details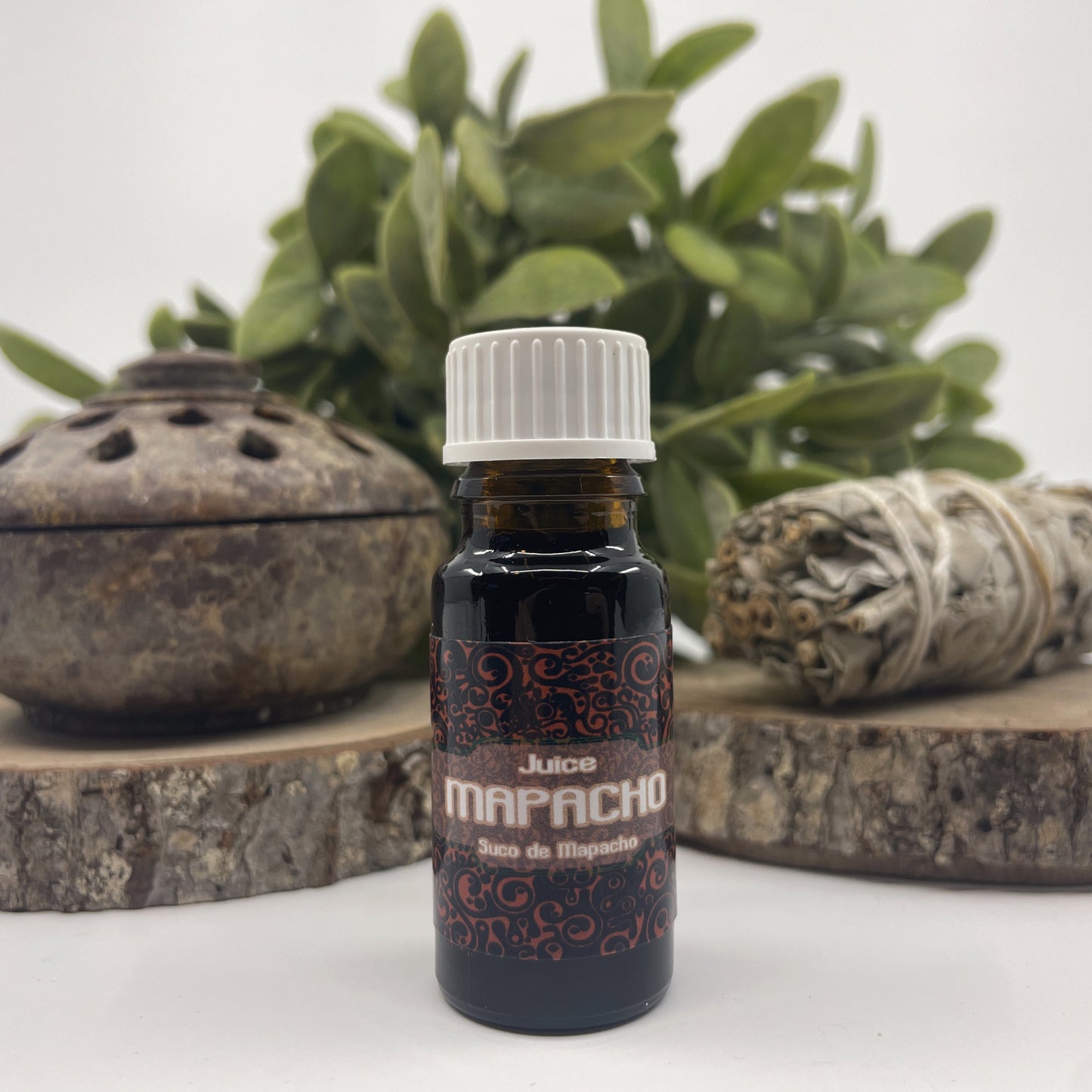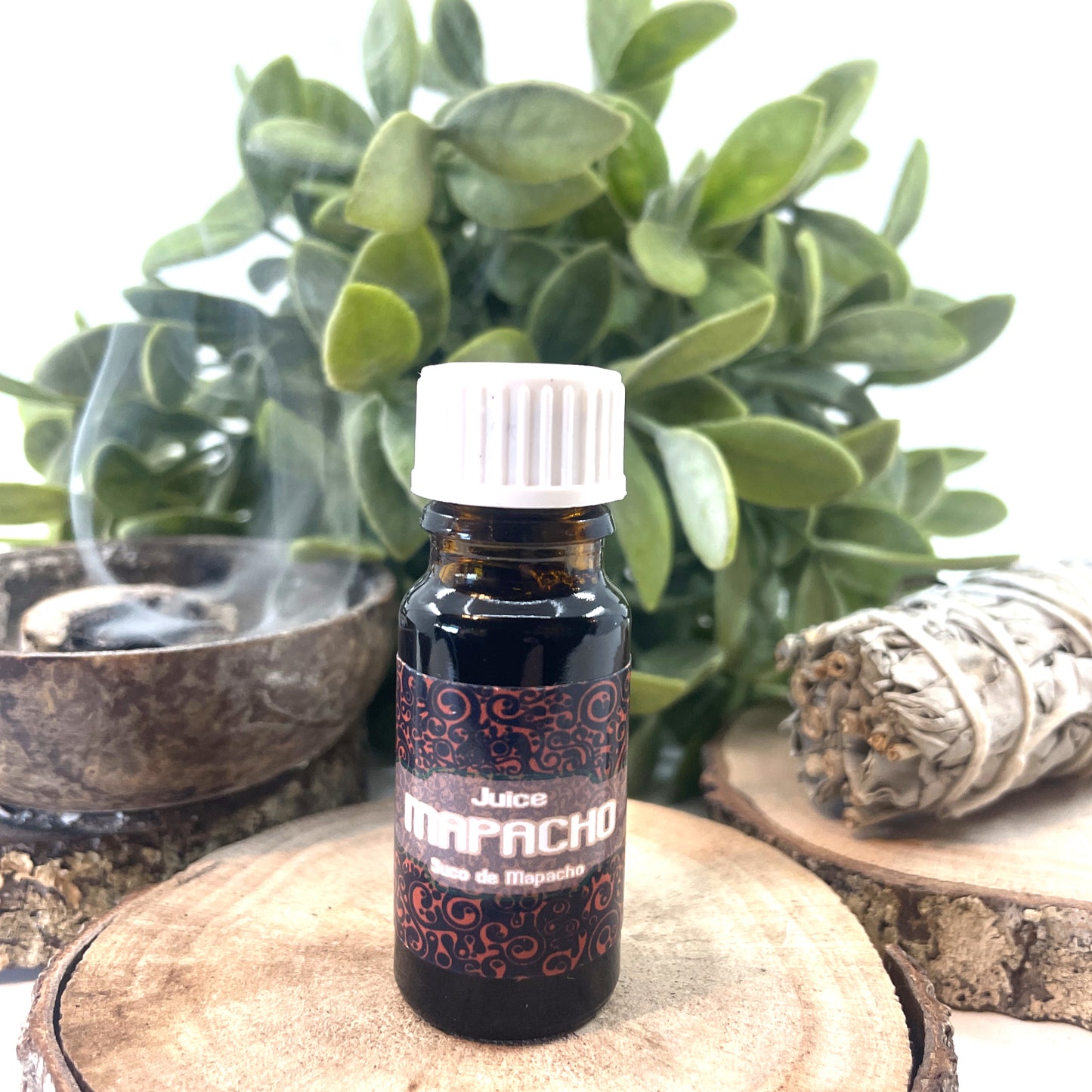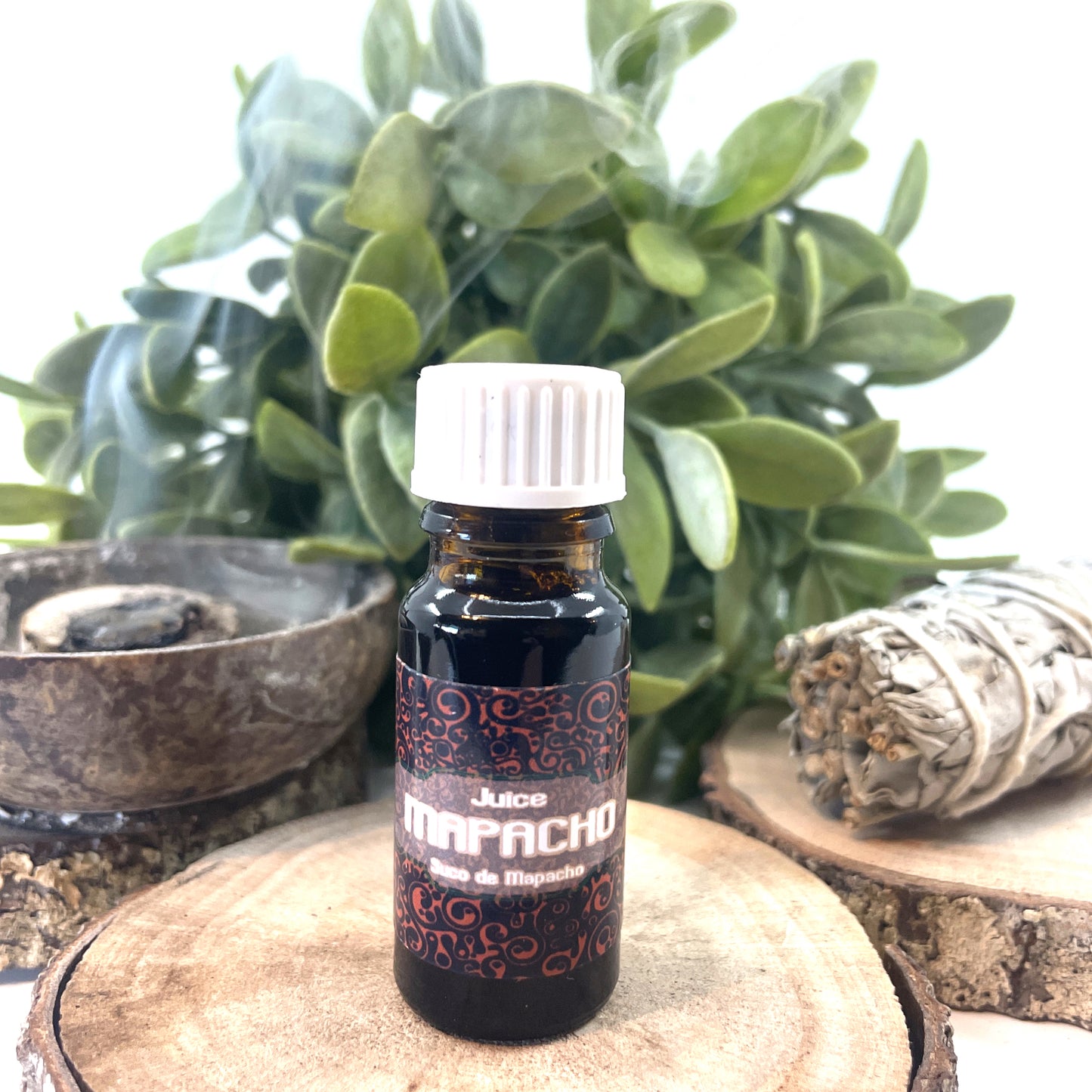 Disclaimer
This natural product is offered for its ethnographic and historical value and is delivered with no expressed or implied fitness for a specific purpose. It is simply a raw botanical specimen, or a scientific sample. The information provided is purely meant for historical, scientific and educational purposes and should never be interpreted as a recommendation for a specific use. The use and application of our product is at the customer's decision, responsibility and risk.
Read our Terms & Conditions for more details.